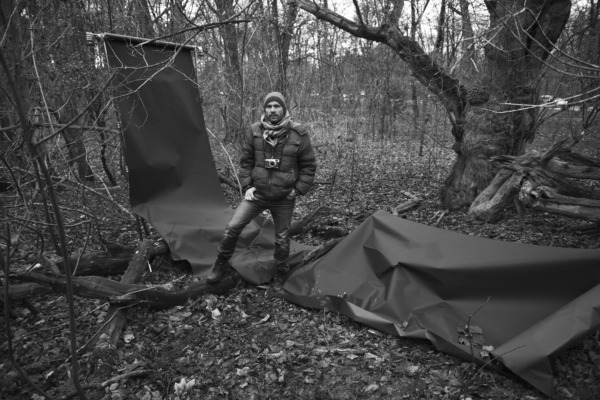 CV
Frank studied photography at the Staatliche Fachakademie für Fotodesign in Munich and graduated there. He then spent 8 years in London as a photographer for magazines and record companies, enjoying the cultural diversity that the megacity brought with it. In 2005 he relocated to Munich where he still lives with his family. He works for a variety of clients in editorial, advertising and corporate areas. Frank enjoys passing on his knowledge and experience and has done so in various workshops as well as a photography lecturer at the University of Applied Sciences, Munich. Since 2019, he is also part of FOTODOKS, a group of seven like minded photographers, designers and curators, who organize the biannual photo festival in Munich.
Clients include SZ Magazin, BMW, Tirol, Münchener Philharmoniker, The Sunday Times magazine, the Guardian, Deutsche Telekom, Kolle Rebbe, Anzinger und Rasp, Geo, Stern

Statement
I love working with people. Since I first became a photographer, my imagery has always revolved around people. Hardly anyone enjoys being photographed, most people are shy or don't want the attention it brings with it. You have to create an atmosphere for people to feel comfortable in order to achieve closeness and intimacy. Luckily, I have worked for a large variety of clients in very different areas: book and magazine publishers, corporate as well as art institutions, and that kind of mix has made me appreciate the individuality of every commission. I love meeting people from different worlds and I try to tell every story in a different kind of way. Yet, most of all, I love the exchange that happens when photographing people, wether within a studio as part of a large production team, on location or often just on my own. Photography is this unique tool that can create togetherness.